WHERE'S WALDO NOW?"
TRACY NOONAN – April 21-28, 2012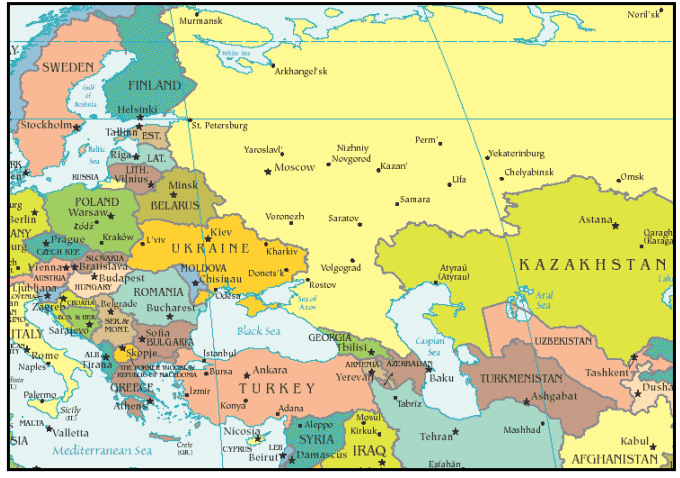 Never a dull moment in my coaching life! I recently returned from another trip abroad, this time to the Ukraine and Poland as a part of a U.S. Speaker and Specialist Program supported by the U.S. State Department. Similar to my volunteer work in Guatemala last fall through Sports United, this also was a soccer outreach program geared towards supporting female participation in sport. Ukraine and Poland are the host nations for the upcoming Euro 2012. So as the excitement builds for that event in June the U.S. Embassy in Ukraine saw this as an ideal opportunity to promote female participation in sport, specifically soccer. This year is the 40th anniversary of Title IX, so U.S. Secretary of State Hillary Rodham Clinton has made empowering girls and women through sport one of her many objectives in cultural affairs abroad. (And if any of you don't know about Title IX you need to learn about it! www.titleix.info)
"Actually, our sport's exchanges are the most popular exchanges we do. And when I go to other countries around the world and we talk about what kind of exchanges that people are looking for, very often a leader will say, how about a sports exchange?" – Hillary Rodham Clinton
The trip was a combination of soccer clinics, Q&A sessions, and school visits/speeches. The main issues that I focused on in my sport clinics were technical skill (ball/footwork, dribbling skills, passing, and shooting), teamwork, communication, and decision making. During the Q&A sessions and school visits I shared my life story – highlighting my participation in sport at an early age, support from my parents and coaches, my academic achievements, college career, U.S. National Team career, 1999 Women's World Cup, my professional career, and finally my transition into a business owner. We also discussed cultural differences, Title IX, leadership, healthy lifestyle choices, goal setting, and the importance of hard work, perseverance, and making the most of your opportunities — many of the same tools and philosophies that I share with my Dynasty students!
I spent five days in Ukraine covering three cities: Kiev (the capital), the struggling Krivoy Rog (the longest city in Europe at 170km north to south and arguably the main steel industry city of Eastern Europe, being a large globally important metallurgical center in the region…which also means it is a HIGHLY polluted region), and Dnipropetrovs'k (the hub of industrial eastern Ukraine. It was one of the key centers of the nuclear, arms, and space industries of the former Soviet Union).
In Kiev I trained the top club team that had 2 players from the Ukrainian Women's National Team. They all were very technical (better than similar players their age in the U.S.) as they primarily only play futsal (5v5 indoor on basketball courts) due to a lack of availability of full fields for women, but mainly due to the patriarchal nature of the society. Girls are not encouraged or supported to play soccer despite it being the overwhelmingly most popular sport in Ukraine (for boys!) Consequently, there are very few players to field competitive 11v11 teams and leagues. Understanding these issues and challenges I was pleasantly surprised with the level of play.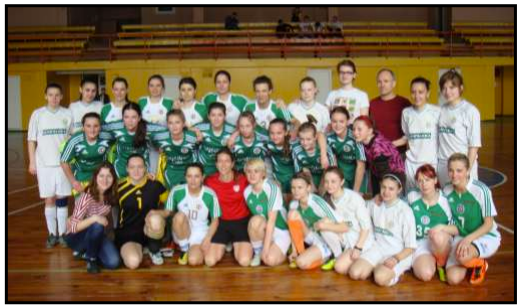 Krivoy Rog, was a 2 hour drive from Dnipropetrovs'k through beautiful lush fields of corn and sunflower (similar in appearance to the landscape of the never-ending cornfield of Illinois). Their soil is the deepest, richest shade of brown I have ever seen, making me a very envious gardener as I battle to amend solid clay here in North Carolina! In addition to being a very industrial country, Ukraine is also known to be the "bread basket of Europe" as its economy is heavily reliant upon agriculture too. In Krivoy Rog I visited 2 schools in different sections of town whose student's came from middle to lower class families. Schools there are similar to ours, but what I was most impressed by was the majority of students there are trilingual or quadrilingual!! The students were bright, curious and very polite. What was most surprising and entertaining to me though was that all of the schools had spent time researching my career and preparing presentations for me. I was caught completely off guard in the first school that had created their own video presentation about my life, with two student MCs, four adorable elementary school children recited a poem in Ukrainian and English, and the next Ukrainian pop Idol, sang a popular song by Sting! It was insane and certainly extremely flattering! Later I was told that we (my US Embassy host and I) were the first international visitors in the history of the school, hence why it was such a big ordeal.
The afternoon clinic in Krivoy Rog was organized by a local Peace Corp volunteer, Cassandra Philip who worked for the clinic host Shelter +, a local non-profit youth development 'community center'. There were 25 girls and women from the two local women's teams, the better of which (Philip's explained to me prior) has traditionally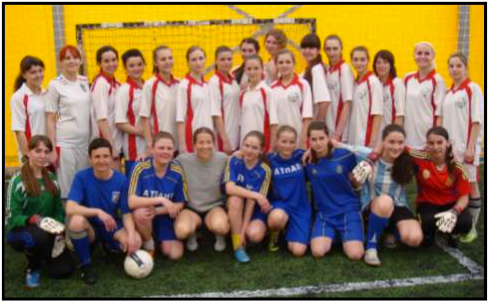 been extremely hostile and verbally abusive towards Philp's team. So I purposely intermixed the city's two rival women's teams to train together in the hopes of achieving some conflict resolution between the teams. Based on the feedback I received that evening via email from Cassandra I know the clinic had an immediate impact. By training together the women found out that they really weren't all that different and that they really needed to work together to grow the sport in their city so they could hopefully generate enough interest to start a women's league. Not much different than girls and women here in the States?!?! We despise our rivals until we meet them off the pitch and then realize we are just like them!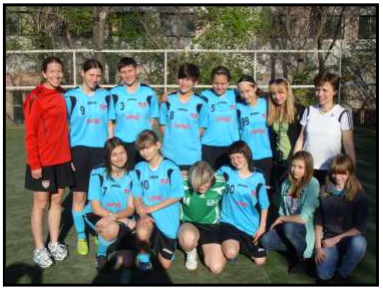 In Dnipropetrovs'k I trained their top girls' team (2nd in the Ukraine to the team from Kiev) in front of an audience of young men, boys, and oblast (state) Governor and oblast Head of Sports Department (both of whom still have very communist era ways of thinking). That session ended with a 'friendly' match versus a local boys club after a brief visit and presentation from the U.S. Ambassador, John Tefft. We both had an opportunity to speak and encourage the local government to continue to support sport in their community. The officials watched a part of the match before having to depart. While the girls did not win the match it showcased their talent, aggression, and ability to play a "men's game" with skill and proficiency. They were worthy opponents to the boys (who had a much larger and slightly older squad) giving them a run for their money.
My last session in Dnipropetrovs'k proved to be surprisingly interesting. It was with a very different group — the "Window on America" English Club. We watched the 25 minute documentary film Kick Like a Girl, about a girls' team playing in the boy's division, after which I led an open discussion. It was a varied group of young and old, men and women, so the topic created a lively debate. It also gave me further insight into the cultural challenges that young girls face in the Ukraine (and I suspect other parts of Eastern Europe) as they to become more active in sport or attempt to advance in the business world. While the young women (midtwenties and thirties) in the room clearly supported a more modern view of women in society it was also evident that the Soviet era mindset and patriarchal nature are still very pervasive in their culture – EVEN in the older women (one of whom was extremely outspoken about how participation in contact sports such as soccer would damage women's ovaries and cause scoliosis!)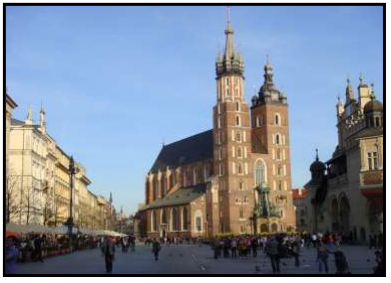 Then I flew to Poland where I coordinated with the U.S. Consulate in Krakow for a very full day of programming there. Krakow is considered the historic gem of Poland and is a thriving tourist attraction. The former capital city miraculously avoided destruction like much of the rest of the country during World War II largely due to the Soviet invasion. It is a beautiful old city with castles and cathedrals dating back to the 13th century!
My day in Krakow started with a two hour clinic with 20 students (16 boys and 4 girls) at a local sports school, SMS Kraków, in the morning. It was likely the first time any of these boys were coached by a professional female coach or played with girls their own age, so that was fun! They responded well and it was a great opportunity to expose boys and men to the women's game. I believe there is great value in mixed gender training so that both genders can learn to appreciate, value, and respect the other. That is how the gender barriers will be broken down and the gap slowly bridged. Despite the language barrier and lag due to necessary translation the boys responded well and the girls in the session held their own too, which was nice to see.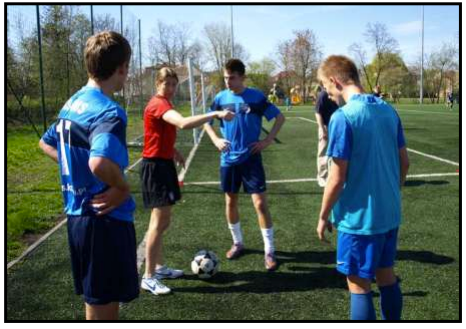 If you want to see a short video from the session go to:
sms.krakow.pl/index.php?option=com_content&view=article&id=428:trening-z-tracynoonan&catid=10:sport&Itemid=11
Immediately following I also gave a brief speech to the seniors at the school's commencement!In Krakow I also had the opportunity to tour two of the city's 'community centers' that are run by a non-profit organization called the ComCom Zone. www.comcomzone.pl I was very impressed by their facilities (equivalent to a private athletic club in the States) and structure. I do not know of an equivalent model here in the U.S., so I found it very interesting and certainly a model to be studied and considered by communities here in the U.S. to provide services to lower income families and at risk youth. Essentially the city has selected the "Com Com Zone" to run the city facilities because they have such a successful business model. The centers provide free programming (sports, activities, tutoring, computer labs, mentoring, etc) for children and local schools (many of which have very poor facilities) until 1p and then provide access to individuals and groups in the community in the afternoons on a fee basis. The individual fees and group rentals generate enough revenue to run the facility. In addition there is after school programming provided. It is based on the premise that "there is no fee, but it is not free". Meaning students must maintain a certain GPA, participate in a minimum of 5 classes (a mix of sports, activities and academics), and do community service work. While we certainly have all of these services provided in the United States I have never seen them housed all under one roof in a non-profit structure with such top notch facilities. Their facilities are SO good that the England Men's National team will be training at their facility for the upcoming Euro 2012!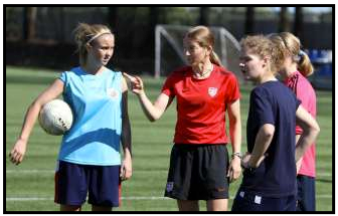 My day concluded with another 2 hour session for a local women's club in Nowa Huta, a suburb of Krakow with historical significance. It was a carefully planned community designed by the communist government in 1949, a socialist experiment to "correct the class imbalance" that went awry. At the heart of the community was "Vladimir Lenin Steelworks", which became the largest steel factory in Poland, and similar to the industry in Krivoy Rog, has left a devastating environmental legacy.
The clinic in Nowa Huta was with a small group of only ten women so I was able to interact more closely with each of them and have a greater impact as a coach and 'soccer ambassador'. The level was decent so we were able to get into some fun functional games. Similar to Ukraine they expressed a lack of support and opportunities for girls and women in soccer. The general sentiment they face in Poland is that people think girls playing soccer is a waste of time. Sad!
One of the critical elements that I felt made this trip successful was the broad spectrum of audiences that were addressed. I spoke with young athletes, school children, and adults of various economic backgrounds. I trained different age groups and ability levels in both countries
— from as young as age 6 to women in their mid-twenties, as well as boys.
It is my belief that the program helped to inspire the young women I worked with to stay focused on their dreams whether it be in sport or any other part of their life. My visit also gave them tangible proof of what is possible for women. That it is okay to be strong and athletic. That participation in athletics will build their confidence, develop healthier bodies and minds, and make them more resilient and prepared to tackle the challenges they will face in life. That they have a voice and a choice in what they do with their lives. And it also served to encourage them to work together to create more opportunities for girls and women in their country by being leaders and standing up for equality in all aspects of their lives.
This trip (as all of my outreach trips have been) was a valuable experience for me personally. It was my first visit to Eastern Europe and a former Soviet republic. Prior to the trip I had minimal knowledge of this area of the world (World War II, the Holocaust, the Cold War and Chernobyl), so the entire trip was an ongoing history lesson for me. Interacting with the locals, observing their conditions first hand, and touring Auschwitz/Birkenau was powerful. Despite being devastated in World War II Poland is certainly much further along in their recovery with the collapse of Communism occurring there in 1989. While they have not yet adopted the Euro and still use their own currency, the zloty, they have joined the European Union and are a lot more stable politically than Ukraine. Ukraine came into its own in 1991 with the fall of the former Soviet Union. The vestiges of a centralized government that acted as a 'father' (the provider and protector of the people) for so long have made recovery and advancement in Ukraine very slow. It understandably continues to be a very hard history for them to shed, with concepts embedded into the culture and mindset of Ukrainians. While they have had 'democratic' elections their government is extremely corrupt making it difficult for the average citizen to have any hope for change or advancement in their lifetime. It is an ongoing economic and political struggle there.
As always I return home enlightened and inspired. My perspective on the world continues to evolve and grow for the better. I was reminded again of how thankful and appreciative of all the opportunities I have had quite simply because I was born in the United States. And it is my strong belief that with that blessing comes a responsibility to yourself and others. We are all very fortunate to have a peaceful, stable country to reside in and despite the current economic climate; this is truly the land of hope and opportunity compared to much of the world. So while you may not have the opportunity to travel as I extensively as I have to gain the perspective that I have…I have a very simple request of you; I ask that you make the most of what you have been given, be grateful, and give back.
If you want to see more about my trip you can find photos here under April www.facebook.com/krakow.usconsulate
And if you want to brush up on your Polish skills you can attempt to translate this article from the biggest Krakow newspaper…good luck! BTW the google translator I used didn't translate smoothly…lots of missed words. Well at least there are some photos.
www.gazetakrakowska.pl/artykul/563909,amerykanska-mistrzyni-trenowala-zkrakowiankami-zdjecia,1,id,t,sg.html#galeria-material
COLLEGE
2012 DYNASTY GK ACADEMY CLASS
Congratulations to the following Dynasty Goalkeeping students who will be continuing their playing careers at the following colleges this fall:
MACAIRE AMENT – University of Texas–Dallas
RACHEL AMES – Yale University
EMILY ARMSTRONG – Boston College
SCHYLER ARNOLD – University of North Alabama
SYDNEY BRANSON – Clemson University
RACHEL BERGMAN – Northeastern University
CAROLINE CASEY – College of William & Mary
IVY COCKLEREECE – High Point University
KATELYN COON – Keystone College
CHRISTINA GANDY – Central Michigan University
KYLIE HAMBLETON – Sam Houston State
MAKENZIE HOPKINS – Butler University
ROSE HULL – Furman University
EMILY KELLY – University of Richmond
KARA KRAJENTA – East Tennessee State
MAKENZIE LARSON – Loyola Marymount University
JESSE McGINLEY – University of North Carolina-Greensboro
MACKENZIE STELLJES – Iona College
LIBBIE TURRENTINE – University of Oklahoma
TAYLOR WILSON – Wheaton College, MA
I apologize to the Dynasty students who are absent from this list. If you are not listed it is because I did not know your college choice! The 2013 class won't be featured until May of 2013 even though I know several students have already made verbal commitments.