2011 WINTER CAMP – MARCH 5-6 – SPARKS, NV"]

This upcoming weekend is the 3rd Annual Winter Camp in Sparks, NV. The Elite camp is full; however there are 4 spots left in the YOUNG GK Clinic that runs both mornings. If you are interested in registering please click on the banner above and call Tracy at 919-942-2903 ASAP!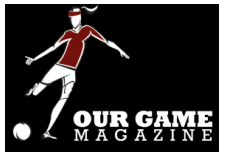 If you haven't found this website yet I suggest you check it out. Our Game Magazine is exclusively a women's soccer website that reports on the U.S. Women's National Team, U.S. Youth National Teams, Women's World Cup, overseas leagues, the WPS (Women's Pro Soccer), and much, much more. If you are a female playing soccer in the U.S. that aspires to play collegiately and/or professionally then this is a site you should be visiting regularly to find out what it truly is like to play at the next level! They have some great interviews as well as informative articles about the game, equipment, and leagues around the world – and ALL relate to WOMEN'S SOCCER and many are written by top female players or former players! So check it out and subscribe to get their monthly e-magazine as well. It is free and delivered right to your INBOX!
YOUTH
Congratulations to the following Dynasty goalkeepers were recently recognized by ESPN RISE as 2010 Fall State All-Stars.
Emily Armstrong – (2012) – Perkiomen Valley HS (Collegeville, PA)
Rose Hull – (2012) – Ravenwood HS (Brentwood, TN)
Carly McCabe – (2011) – LaSalle Academy (Providence, RI)
Kristine Mumby – (2011) – Marriotts Ridge HS (Marriottsville, MD)
Erin Quinn – (2011) – South Carroll HS (Sykesville, MD)
rise.espn.go.com/girls-soccer/articles/honors/allamericans/10-Fall-State-by-State.aspx?pursuit=GirlsSoccer