NEW TRAINING TOOL FOR SUMMER 2012!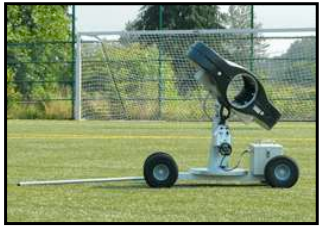 Dynasty is proud to announce that this summer we will be challenging our students with a valuable new tool called the Sidekick! It is just another way that Dynasty distinguishes itself from other goalkeeper camps. We want to stretch our students and offer the latest in soccer technology. Similar to baseball pitching machines and tennis ball feeders the Sidekick pumps soccer balls out at keepers.
It can replicate driven balls at speeds up to 70 mph, generate backspin, and produce bending balls and dipping balls all at countless angles for close range shot handling, back to the bar trainings, and crosses. It is a great tool that will supplement tradition training in order to create consistent service, challenge goalkeepers hands and reaction speed, and generate LOTS of repetitions. The Dynasty staff and local student who have already used it are super excited about this new addition to their training! It is just another reason why goalkeepers choose to trust Dynasty for their development!
Want to see it in action and learn more? Check out: www.seattlesportsciences.com/
4TH ANNUAL WINTER CAMP IN SPARKS, NV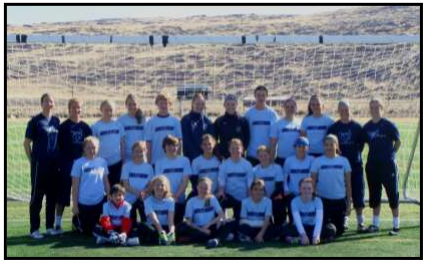 The 4th Annual Winter Camp in Sparks, NV was another success! However, with two perfect sunny blue sky days and temperatures in the 60's you would have thought it was spring, not winter — despite the 3 feet of snow that had fallen in the nearby Sierra Nevada mountains just days prior!  This year the YOUNG GK clinic sold out with 12 gks and the ELITE GK camp was nearly full with 10 gks. The level of play this year was the best ever, with several repeat students, some excellent new local students, and even two students from Washington and Oregon! Dynasty will definitely be running this winter camp again next year, so if you are interested in attending in 2013 you can start planning now! The dates will likely be March 2nd and 3rd. Look for registration to open in December 2012.
DYNASTY STUDENTS COMPETING ABROAD
DAYTON WETHERBY – March 1st – 11th, 2012 – Panama City, Panama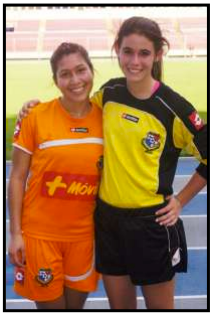 Wesley Chapel, FL native Dayton Wetherby recently decided to try out for the Panama U20 Women's National Team. Dayton's mother was born and raised in Panama, so she is allowed to compete for their national squad based on her mother's citizenship. Dayton's 2 day trial went extremely well and she made the squad just days before the U20 CONCACAF qualification tournament! The team was attempting to qualify for the U20 Women's World Cup to be held in Japan this August.
In her first start for Panama Wetherby proved up for the challenge coming up big under pressure several times in their 2-1 win over Cuba. In the second game of group play Panama defeated Guatemala 3-1 with Wetherby in goal to earn their first ever trip to the CONCACAF semi-final round! In the 3rd match of group stage play Panama faced the mighty United States team and lost 6-0. However, knowing that they had already secured a spot in the semifinals their coach rested key starters (including Wetherby) as the game versus the US was not a 'must win'. It was more critical to preserve players for the big semi-final match versus Canada. Unfortunately they were again outmatched in the semi-finals. The fit, skilled, and well organized Canadians proved too much for the young Panama team to handle. The Canucks dominated them 6-0, despite countless difficult breakaway saves by Wetherby. This set up a US/Canada final in which the US came from behind to win the CONCACAF Championship 2-1. As the top three teams from CONCACAF qualify, both teams had already qualified with their semi-final wins. In the third place game Mexico defeated Panama 5-0 to secure the third bid for the U20 World Cup from CONCACAF. It was another busy night for Wetherby and the Panama defense as their young squad just does not have the same experience, coaching, fitness and training of the 'Big 3' of CONCACAF – USA, Canada & Mexico.
The last 3 games of the tournament were certainly frustrating for the players of Panama, but they were an excellent opportunity for individual and team growth. The program is still developing and progressing to the semi-finals is a major step in the right direction. Competing against all three of the top teams in CONCACAF in one event back to back (US, Canada, and Mexico) was a valuable experience that provided perspective as to where they are and what areas they need to improve on as a team.
The Central American teams have made significant progress, most notably Mexico, and it is nice to see these countries fielding youth teams now instead of just their women's full team. These youth teams will help them to develop a larger pool of players for their full National team. However, until their Federations invest more money into the women's program and until the girls in these countries are encouraged to play sports and supported at the grassroots level they will continue to struggle to compete on the international level. Hopefully the Panama Federation will see this event as a success and make a strong statement of support by re-investing in their women. Culturally it is still an uphill battle in these countries compared to the United States — they are decades behind us. However, given just a little structure and support these programs can make a big jump as skillful players exist in these countries. I saw them first hand on my trip to Guatemala last October!
As for Dayton, I think one of the biggest lessons she learned from this event was just how fortunate we are here in the United States to have all the support, structure, and opportunities to succeed on the field and off, just based on where we were born. That perspective is far more valuable than any of the soccer experience she gained.
If you want to see highlights of Dayton in action check out the following links from the Cuba
game:
www.concacaf.com/page/WUnder20s/NewsDetail/0,,12813~2631559,00.html
And Guatemala game:
www.concacaf.com/page/WUnder20s/VideosDetail/0,,12813~2633430,00.html
JILL MALONEY – October 10, 2011 – Ireland
Atlanta, GA native Jill Maloney has worked hard over the past year to make the most of her Irish heritage and become a mainstay on the U17 Republic of Ireland squad. Last fall, with Jill in goal, they competed to qualify for a place in the elite phase of the 2012 UEFA Championships. With keys wins over Macedonia (6-0), Romania (3-2) and a 1-1 draw with Italy the 'girls in green' finished top in their group and will be moving on to the elite phase! Jill is enjoying the Irish culture, traveling abroad, and some excellent international experience. What an opportunity!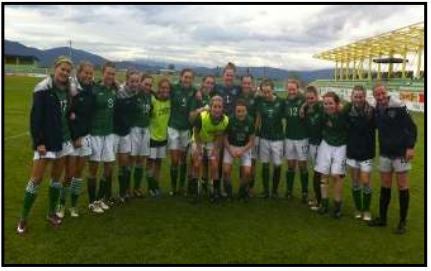 Here are some snippets from the post-game reports on the FAI (Football Association of Ireland) website.
"Ireland weathered the storm, and had goal keeper Jill Maloney to thank that the scoreline remained level. First saving from a one on one with Lunca, and moments later Maloney was quick off her line to dive at the feet of Lunca and safely gather the ball." (after Romania win)
"A draw wasn't enough for the Italians – they needed to secure all 3 points in order to be in with a chance to qualify. The Irish defence stood firm forcing the Italians to head over from a dangerous free kick. In the dying moments, with having very little to do for the whole match, Irish keeper Jill Maloney was called into action. A free kick was lobbed straight down the middle to Montecucco who had time to take it on her chest and swivel to hit the ball goalwards from 6 yards. Maloney showed her class, by closing the space quickly and great reactions at point blank range saw her push the ball wide of the goal." (after draw with Italy)
To keep track of Jill's adventures abroad check out the FAI website: www.fai.ie/international/youth-teams/under-17-women.html
YOUTH
SYDNEY MARTINEZ – Fall 2011 – Sammamish, WA
Below is an excellent photo of freshman Sydney Martinez making a save during one of her high school games last fall. Looking good Syd!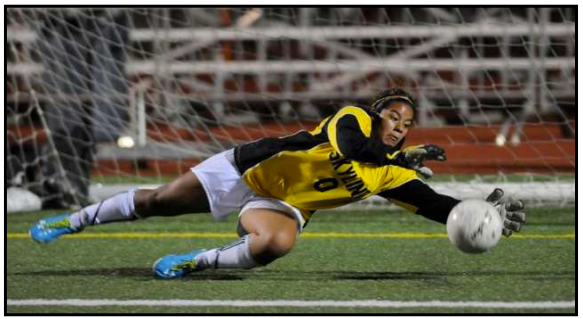 KAYLYN SMITH – October 2011 – Monument, CO
Below is a BIG TIME save that Kaylyn made during the semi-finals of State Cup. This was one of two saves she made during penalty kicks to help her team advance to the finals where they won the championship.
She also recently played at the Region IV ODP Championships in Phoenix was named to the 1996 AllTournament team.