Virtual Coach
College Coaches
Do you want to give your goalkeepers every opportunity to improve?
Is your program lacking a goalkeeper expert on staff?
Are you unable to hire a full time goalkeeper coach? 
Do you have a young goalkeeper coach that is eager to learn more?
Looking for that extra edge to help your team EXCEL this fall?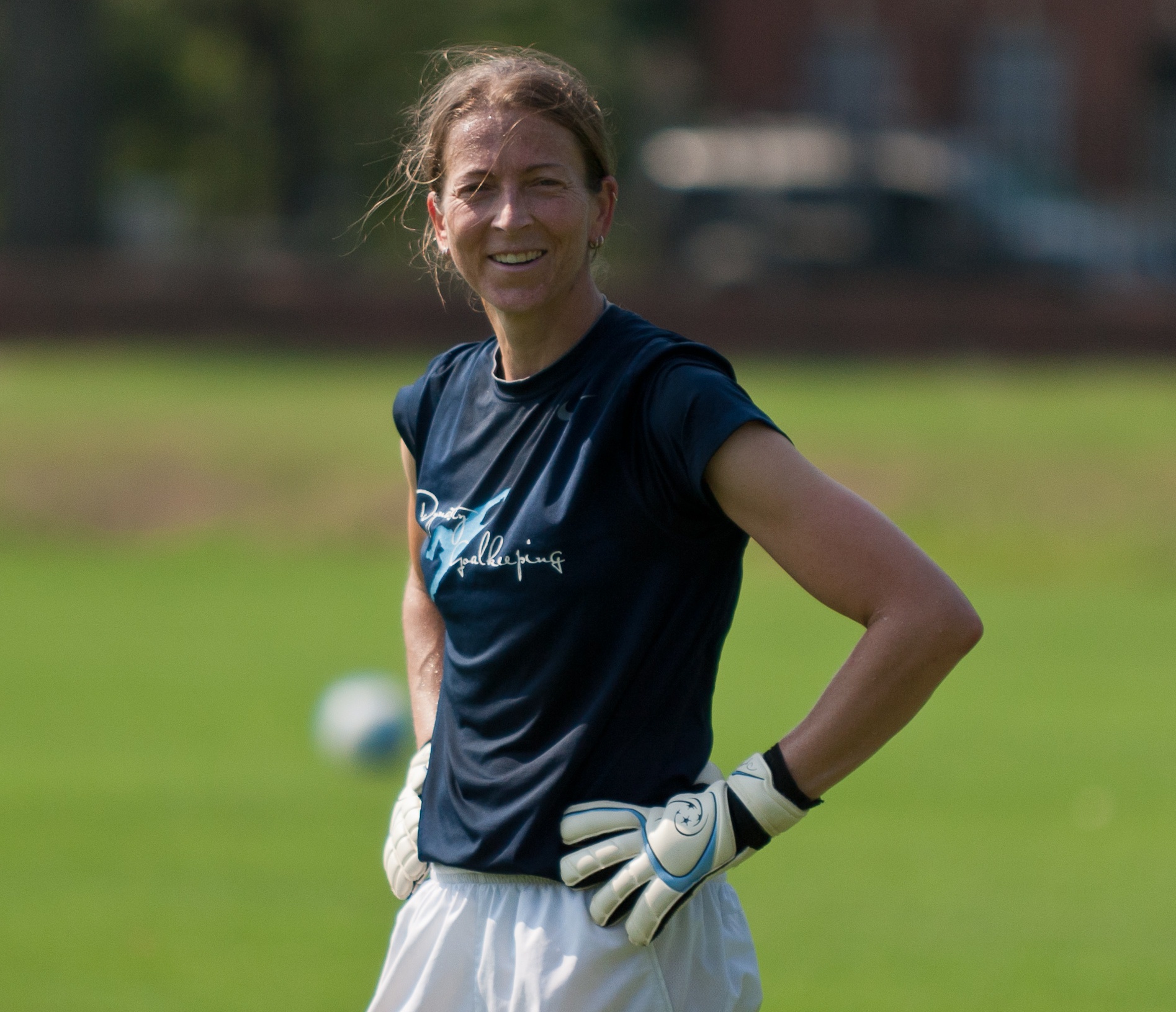 Then Dynasty Goalkeeping's Virtual Coaching is ideal for your program! Our program offers weekly virtual sessions for both the coaching staff and goalkeepers featuring video analysis, how to incorporate your goalkeeper into team training, guidance on goalkeeper-specific training to address the technical, tactical and physical needs of your goalkeepers, psychological support and nutritional advice from a fellow goalkeeper who has excelled at all levels of the game. Tracy has over 15 years of coaching experience from youth, college, professional, and national team levels. She has the expertise to design a Virtual Coaching program that suits the specific needs of your program and goalkeepers.  If you truly want to help your goalkeepers maximize their potential during their college career this is an opportunity you need to explore.  Please contact Tracy directly via email or call 919-942-2903 to learn more. In addition please keep in mind that we have LIMITED SLOTS available and are currently booking men's and women's programs for Fall 2020.
Goalkeepers & Parents
Are you looking for that extra edge to take your game to the next level?
Is your schedule too packed with club demands and college ID camps to attend our summer camp program?
After leaving summer camp do you crave more ongoing doses of Dynasty expertise throughout the year?
Are you concerned about losing strength and fitness in gaps between seasons?
Do you need help with your nutrition?
Are you feeling stuck mentally? 
Struggling with a particular aspect of your game?
Unable to afford a summer camp program?
Are you feeling lost amidst the plethora of online content?
Do you need help designing a weekly training routine to maximize your time and effort?
Are you looking for new ways to stretch yourself so you continue to develop physically, technically, tactically, and mentally?
Then Dynasty Goalkeeping's Virtual Coaching is ideal for YOU!  Tracy offers a personalized approach and a wealth of expertise along with passion and desire that will inspire and motivate you to continually invest more on your journey to becoming your best. She will challenge you with homework, guide you through inevitable mental obstacles, expand your tactical awareness through video analysis, identify critical technical issues and develop individualized training routines based on your specific needs.  Tracy's mentorship style and unique ability to connect with her students combined with the Dynasty Virtual Coaching structure is a powerful development tool for students that crave that extra edge to elevate their game. Please contact Tracy directly via email or call 919-942-2903 to learn more.  Also, keep in mind that there are LIMITED SLOTS available.
LISTEN to a parent's perspective on why you should choose Dynasty Goalkeeping.