Dynasty Goalkeeping Links
Ashley Riggs Making A Difference Scholarship

This scholarship was developed by the Riggs family in honor of Ashley Riggs, a former University of North Carolina teammate of mine and dear friend. Ashley was a tremendous athlete, coach, teacher, friend, role model, daughter, and wife. Quite simply she was a positive life force to all who were blessed to know her and she will be missed immensely. Please consider donating to this worthy cause to support a female athlete or apply if you are a student in need that fits the criteria.  The award is given to a student athlete who demonstrates outstanding character, determination and perseverance in spite of overwhelming family / life circumstances.  Click logo to learn more.
Carolina for Kibera

Carolina for Kibera (CFK) exists to develop local leaders, catalyze positive change and alleviate poverty in the Kibera slum of Nairobi. Driven by local needs, our collaborative network of programs advance health, education, ethnic cooperation, gender equality and economic empowerment, and equip leaders with tools to strengthen the community. Click logo to learn more.
Coaches Across Continents
Coaches Across Continents envisions the day when all children have what they need to make healthy choices and feel hope for the future. Teaching leaders in developing communities how to create lasting social change through soccer. Coaches Across Continents is the world's leading organization engaged in soccer for peace and development. Click logo to learn more.
Sports United
The sports envoy program mobilizes professional

athletes, coaches, and administrators in a range of sports to engage underserved youth—particularly girls—on the court and in the community. During these outreach efforts overseas, sports envoys engage in dialogue on how sports plays into the development of leadership skills, health and wellness, inclusivity, and academic success. Working with the U.S. Embassies to organize these exchanges, the Department sends envoys in a range of sports to every corner of the world. As a volunteer in this program since 2011 Tracy has participated in programming in Guatemala, Ukraine/Poland, Costa Rica, Fiji/Tonga & Nepal.
Click logo to learn more.
Tanzania Blog by Tracy Noonan
This blog has been set-up for family and friends to track my volunteer work for Coaches Across Continents in Kigoma and Geita, Tanzania. Thank you all for your support! Read more at http://tnoonantanzania2010.blogspot.com.
They Often Cry Outreach – TOCO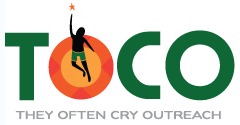 They Often Cry Outreach (TOCO) is a U.S. based, not-for profit organization co-founded by St. Lucian musician Taj Weekes and attorney Shirley J. Menard. TOCO's mission is to raise awareness and address the issues that affect Caribbean youth through comprehensive projects and initiatives on every island in the Caribbean. TOCO's projects range from after school sports programs, a diabetes awareness initiative, a domestic violence awareness campaign, and artistic programs. Click logo to learn more.
Eat Well Guide®

The Eat Well Guide® is a curated directory of over 25,000 hand-picked restaurants, farms, markets and other sources of local, sustainable food throughout the US.  Search by location, keyword, category or product to find sources of local sustainable food. Click logo to learn more.

 
National Women's Soccer League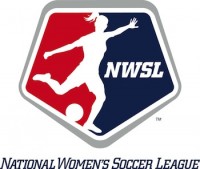 Founded in 2013 the National Women's Soccer League is now a ten-team league featuring U.S. Women's National Team players, top international players, and former collegiate stars. Members include Boston Breakers, Chicago Red Stars, FC Kansas City, Houston Dash, Orlando Pride, Portland Thorns, Sky Blue FC, Seattle Reign, Washington Spirit, and Western New York Flash. Click logo to learn more.
SideKick®
SideKick®, the revolutionary soccer machine from Seattle Sport Sciences, Inc., brings out the technical brilliance in players of all levels. For field players, goalkeepers, coaches and trainers, the road to perfection is paved with repetition. SideKick can repeat the same placement, speed and spin, as many times as needed for complete mastery. Click logo to learn more.
United States Soccer Federation
As the governing body of soccer in all its forms in the United States, U.S. Soccer has played an integral part in charting the course for the sport in the USA for 100 years. In that time, the Federation's mission statement has been clear and simple: to make soccer, in all its forms, a preeminent sport in the United States and to continue the development of soccer at all recreational and competitive levels. Click logo to learn more.
Women's Sports Foundation
Founded in 1974 by tennis legend, Billie Jean King, the Women's Sports Foundation is dedicated to advancing the lives of girls and women through sports and physical activity. Click logo to learn more.