Dynasty Goalkeeping: GK Clinics
Dynasty Goalkeeping is available to run clinics at various times during the year throughout the country. These are a great opportunity for students that may not be able to travel to North Carolina during the summer, (due to scheduling conflicts or expenses), to get a feel for the Dynasty Goalkeeping Academy atmosphere. They are also a great way to tune-up skills over the winter, in the off season, or between camps offered during the summer.
Previously we have hosted 2-day GK Clinics in Atlanta, GA, Birmingham, AL; Chapel Hill, NC; Paoli, PA; Reno, NV, Seattle, WA and Swansboro, NC.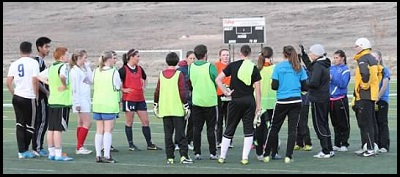 These clinics are open to both male and female goalkeepers and offer a YOUNG GK Clinic for goalkeepers under the age of 13 and an ELITE GK Camp for more experienced goalkeepers.
Upcoming Clinics
Current and upcoming Dynasty Goalkeeping Clinics will be listed below.  New dates will be posted and registration typically opens for these clinics October 1st. Please contact us if you would like to be placed on our mailing list for weekend clinics around the country. Thanks!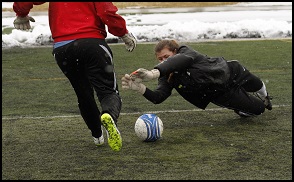 Please click on a banner for more details on that camp and to register.  If a link does not pop up it is because the camp has yet to open for registration.  Camps will sell out quickly as space is limited to 12-15 students per camp. In order to guarantee your spot in camp you must print out the application and mail in the completed paperwork (application, medical release form, insurance card copy, and full payment). Credit card payment is also available via PayPal with added service fee (please contact me directly to process this request).
No GK Clinics Available? Consider a Private Weekend Mini-Camp instead!
Private & Semi-Private Mini-Camps
Dynasty also offers private and semi-private mini-camps on weekends throughout the year (except May-July) based on our mutual availability. Training blocks can be reserved for individual or small groups and are open to both girls and boys ages 10 through college. The groups will be based on age/ability and are limited to 4 gks max.  Dates and space are extremely limited.  Please contact us directly for more information on availability.