Where Are They Now – Mackenzie Larson
Where Are They Now?
Dynasty Goalkeeping is so much more than becoming a better goalkeeper and succeeding on the soccer field.  Certainly that is a short term goal of ours, to help every student become their best version, but our long term vision is much greater.  At our core we take pride in developing leaders beyond the field, getting our students to expand their scope of self, and empowering them to make a greater impression locally and globally.  That is where our true impact lies.  This blog was developed to highlight our Dynasty alumnae and reconnect you with former students as they make their way in the world.  Personally, I think we have a tremendous family of alumnae and I want to share their journeys with you.  Hopefully their stories will inspire you onto greatness of your own and open you up to possibilities you never previously imagined!
Mackenzie Larson
Makenzie first attended Dynasty Goalkeeping the summer of 2010 at age 16. Unfortunately, her college career at Western Michigan University was impacted by ongoing injuries making it hard for her to excel to her full potential on the field, but that didn't slow her down one bit off the field. Her experience with injuries started her down the path to her future career as a certified and licensed athletic trainer. 
NATA Board Certified Athletic Trainer (ATC)
Fellowship in Anti-Aging, Metabolic, and Function Medicine (FAAMFM)
Certified CPR and First Aid instructor through the American Red Cross
Functional Movement Screen (FMS) and Specialized Movement Specialist (SFMA) Level 1 and Level 2
Instrument Assisted Soft Tissue Mobilization (IASTM)
Blood Flow Restriction Training (BFR)
Pre and Post Natal Fitness Certification
Dry Needling Certification
Certified TRX Coach
Makenzie is now the founder and CEO of RÖRE Method.  And as stated on her website;
"Her mission is to better understand each individual's medical history, movement patterns, and lifestyle to create a fully personalized training, nutrition, mindfulness, and recovery program. Her goal for each client is to cultivate a healthy, happy, and active life. Her mission is backed by her high ethical and sustainability standards for her clients, community, and the planet."
I LOVE that Makenzie had the courage to start her own business, that she has become a strong female leader, and is giving back to her community inspiring her patients to lead healthier lifestyles.  She used her personal journey through injury as an opportunity for growth, exploration, and ultimately it was the impetus for her career path. I recently reconnected with Makenzie and wanted to share her inspiring story with you.
What year(s) did you attend Dynasty Goalkeeping? 
I attended Dynasty Goalkeeping in 2010.
What drew you to Dynasty?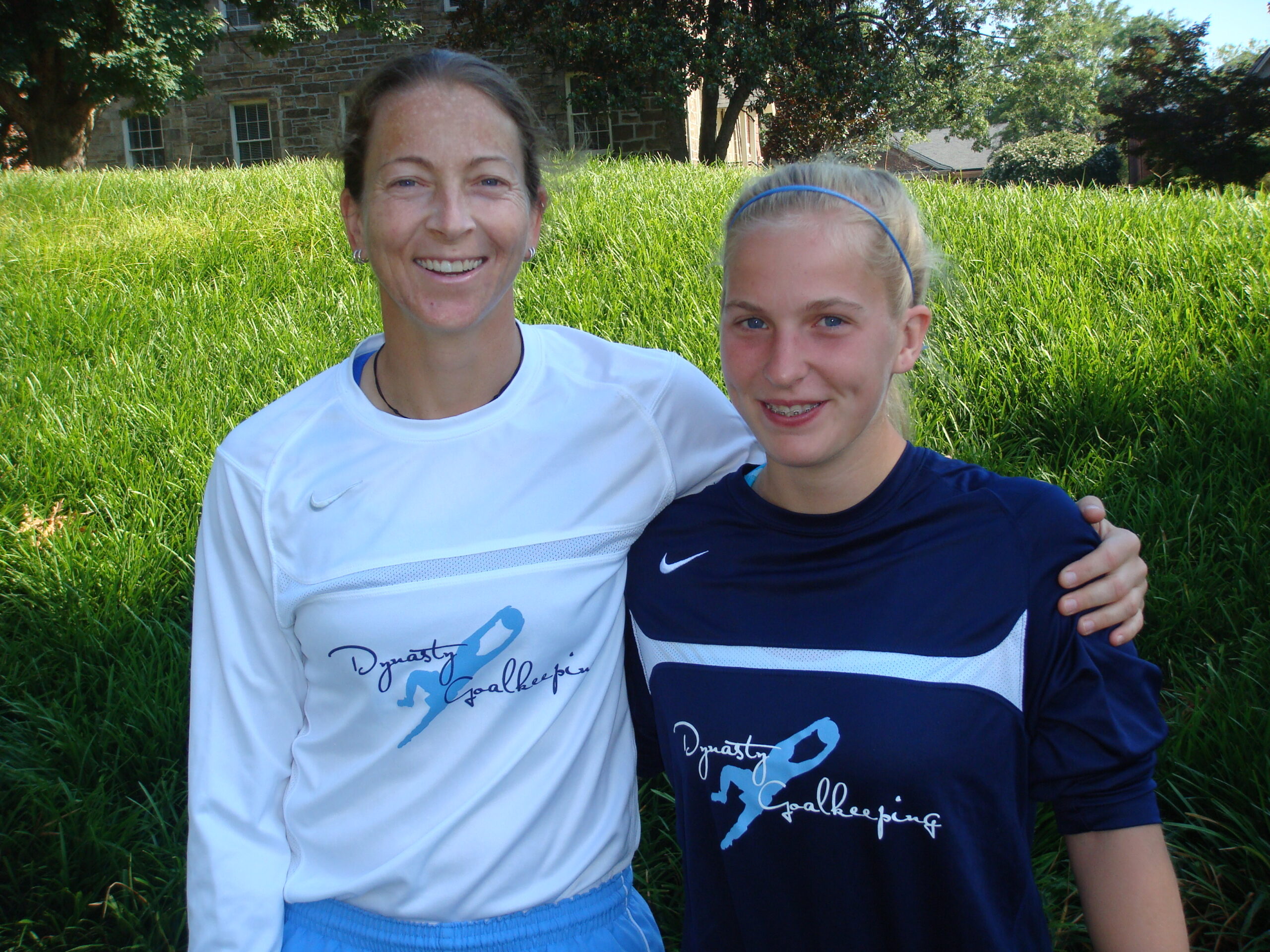 I happened across Dynasty Goalkeeping. I was seeking an elite goalkeeper camp to assist me on my journey to play college soccer. It was fate that I found Tracy and Dynasty. After speaking with Tracy, I knew this would be a great fit. Her goalkeeping and leadership accolades were enough to persuade me to attend; however, I was equally persuaded by her mission to create a community and an environment to promote and teach healthy living.
What stands out most to you about your Dynasty experience? 
Dynasty promotes a community and inclusion of all skill levels. Often as goalkeepers we feel we are on a lonely island, we feel that other goalkeepers are a threat, given there is only one playing at a time. Tracy has created a formula which promotes competition and comradery between the goalkeepers.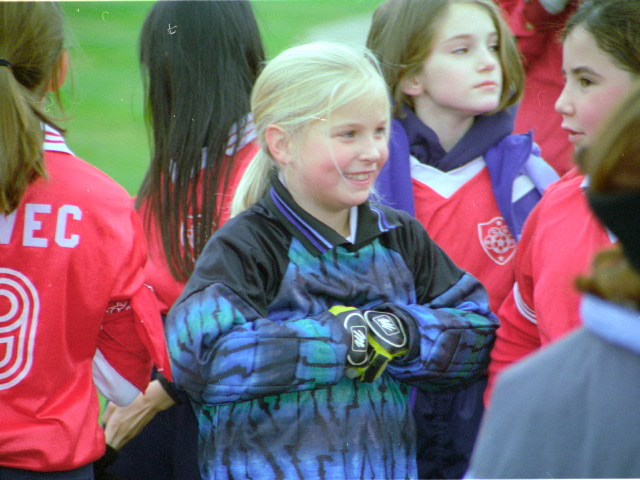 How did Dynasty help you grow as a player and person?
Dynasty helped me gain confidence in my skills, taught me that being a great goalkeeper is not just about how hard we train but more importantly how well we treat our bodies.
Favorite Dynasty memory?
My favorite Dynasty memory was playing the silly games for tiebreakers and the team competitions. Which is a reminder to all the current students to have fun… all these years later I can barely remember the goalkeeper training, but I do remember the friendships, working hard, and having fun!
You grew up playing soccer in Bloomfield, MI. Who did you play for?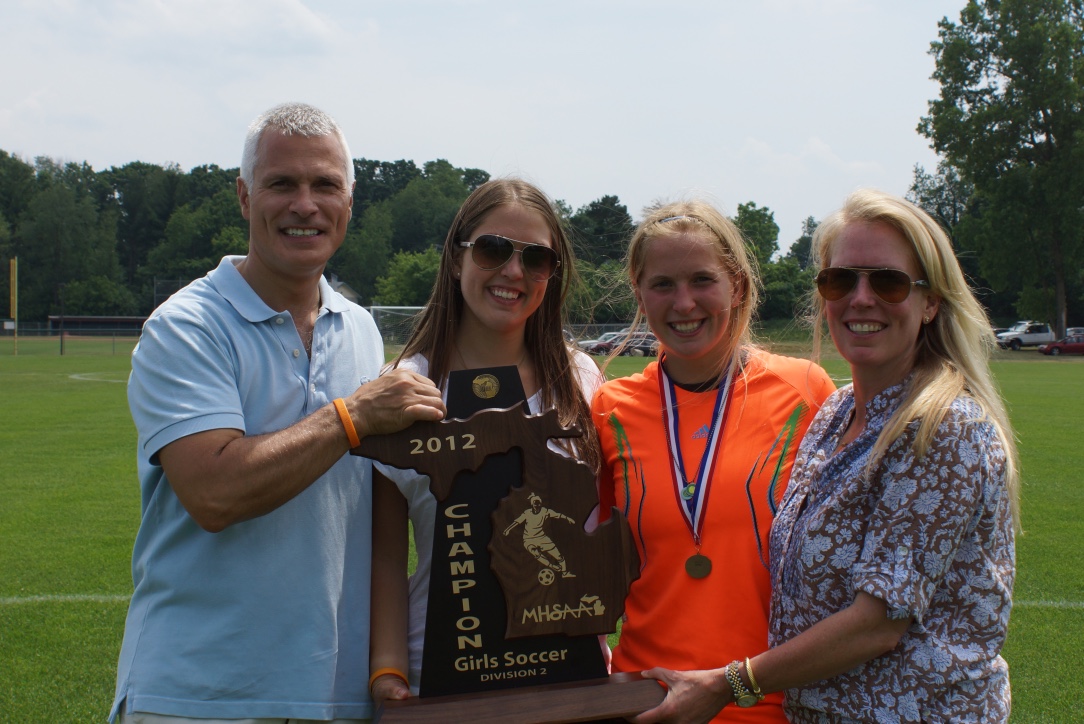 Force and Rochester Soccer Club
Did you play any other sports in high school?
I played hockey and basketball growing up; however, I only played soccer in high school.
What compelled you to choose to attend Western Michigan?  
My college soccer journey was a bit all over the map. I started my college career at Loyola Marymountand then transferred after my first season to WMU. I underwent multiple hip surgeries during my college career which made it difficult to be far away from my family and support team. WMU's coaching staff took a chance on me, despite my injuries, and allowed me to live out my soccer dreams. I was very fortunate to have had an incredible team and coaching staff who helped lead us to 2 MAC Championships, 2 NCAA appearances, and lifelong friendships.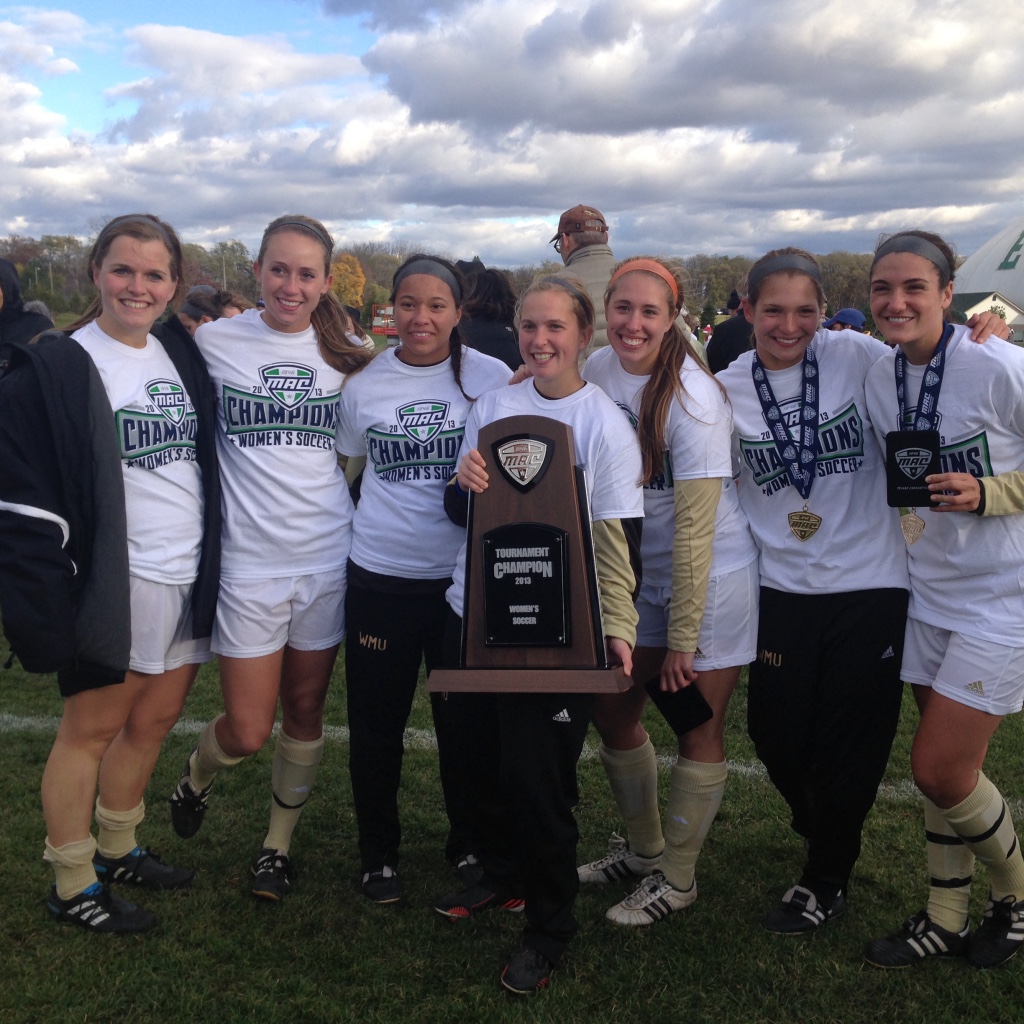 What was your favorite college soccer highlight?
My first start, which was my senior year! After all I had been through it was rewarding to help lead the team on the field. Many people told me to stop playing and focus on other things, but I am so glad I did not. I will forever remember that feeling of running onto the field for my first start!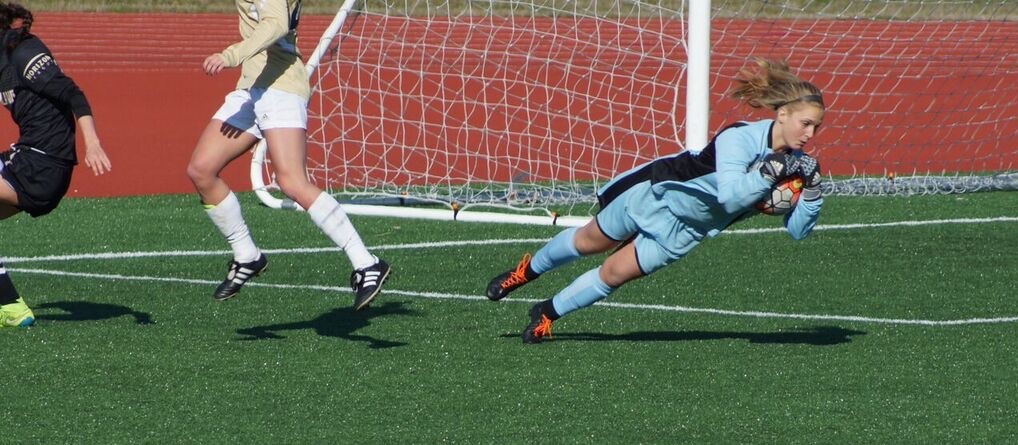 College major?
Major: Philosophy, Applied and Ethics based
Minor: Biomedical Sciences
Please list your college accolades (academic & athletic)
Captain of the WMU Women's Soccer Team
Recipient of the Bronco Award for Selfless Leadership
Tell us more about your injury?
What challenges did you face physically AND mentally with your injury?
Any athlete going through an injury will face physical and emotional or psychological challenges and we all will approach these challenges differently. I was constantly teetering the line of healthy and injured which made it challenging to allow myself to feel the highs and lows. I learned to cope by staying neutral in my emotions rather than riding the emotional wave. Physically, the most challenging aspect was learning that sometimes the best thing we can do for our body is rest and recovery. My mindset at the time was, if it doesn't hurt then I am not doing it right. I quickly learned that smaller steps are often better than trying to skip one and miss.
How did you mentally overcome the transition when you stopped playing competitively?
Two of the most psychologically challenging times for an athlete are injuries and retirement. Both events make us question our identity as an athlete and in turn as a person. Despite the preparation I had through injury, I too went through the "identity crisis" phases. At the time, I decided to proceed as most of us athlete do by putting my head down and moving on the next mission. I shifted my focus on to my graduate education and career. Toward the end of my graduate education, I began to reflect and process all the changes and loss that occurred over the last 8 years. Without this reflection period, I would not be doing what I am today. I learned that it is more important to answer your "why" of life before you decide on your "what".
Tell us more about your current job.
What positions did you hold prior?
I was an athletic trainer at a sports performance business. Prior to that I was a graduate assistant with University of Virginia Athletics.
How long did it take you to become certified/qualified? What training/education is required?
After undergrad I took a gap year and work with an orthopedic surgeon part time and a physical therapy clinic part time. Once I decide I wanted to pursue sports medicine, I applied and was accepted into the University of Virginias sports medicine program. Athletic training now requires a master's degree from an accredited institution. To become a functional medicine provider, I completed a fellowship in anti-aging, metabolic, and functional medicine.
What are your daily job responsibilities?
Quite literally everything… majority of my day is spent working with clients; however, I also am responsible for documenting, programming, laundry, billing, administrative, brand partnerships, teaching, and so on.
What are some of the biggest challenges you face as a business owner?
There are endless challenges, most days it feels like I am drinking out of a firehose. The biggest daily challenge is balancing risk vs. reward. Every day, I remind myself to just ride the wave. Similar to goalkeeping, there is very little we can control. The bigger task is how we react and respond to the events outside of our control.
What do you enjoy about this opportunity? What excites you about it?
I love that I am constantly learning, as well as the variety of tasks that I do on a day-to-day basis. I am also excited over the feedback we have received and the growth opportunities to come.
Best part of your job/business owner?
The clients! I love the conversations and relationships I have built with our clients. Seeing people start to move better or get back to the activities they love is also rewarding!
What is the RORE Method?

The RÖRE Method is an integrative approach to movement and lifestyle wellness. We use a six-pillar philosophy which includes movement, nutrition, recovery, mindfulness, community, and sustainability. These pillars needs work together to keep us healthy, happy, and active for life.
What is your ultimate vision for RORE Method?
The ultimate vision for RÖRE Method is to help as many people as possible lead healthy, happy, and active lives. We hope to do so by expanding our reach and growing our network of providers.
How has your career in soccer prepared you for your transition into the 'real-world' beyond soccer?
I think sports in general teach us many important and applicable life lessons. The ones that standout to me the most are time management, communication, how to effectively work within a team, and the realization that soccer, like life, is a game of inches, you don't have to be the best, but you must be willing to fight for every inch. However, my most appreciated lessons came from dealing with injuries. Injuries taught me how to handle adversity, as well as learn to control what is in my power and let go of what is not in my control.
What do you miss most about competitive soccer?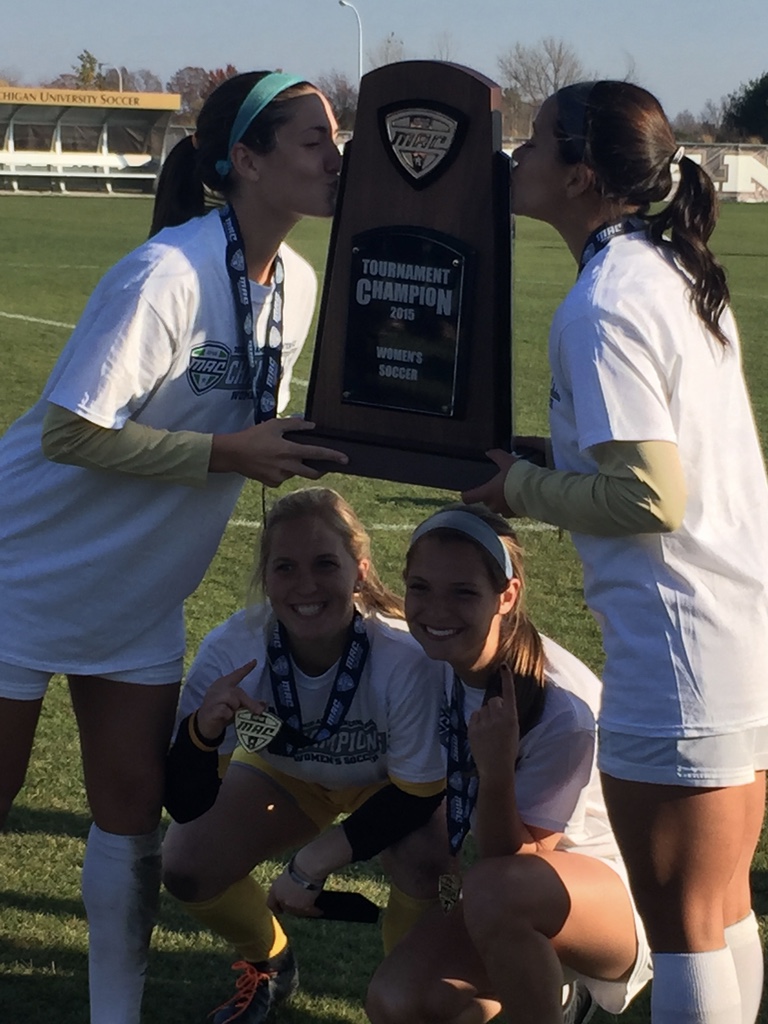 I miss the comradery and built-in friendships that came with soccer. Sports have a unique way to bring people from an array of backgrounds and situations together.
Any parting words of inspiration or tips for current Dynasty GKs that are currently trying to find their way and are preparing for the transition to college?
Something I wish I knew at the time was that it is okay to not know what is next or to not have a plan. Life is a rollercoaster and the sooner you realize that you can only control yourself, your attitude, and your reactions the happier and freer you will be. Also, enjoy and feel every moment, the good, the bad, and everything in-between, for this moment is the only thing we are guaranteed.
Care to share your Instagram handle if any Dynasty students wanted to connect with you?