Where Are They Now – Bethany Kanten
Where Are They Now?
Dynasty Goalkeeping is so much more than becoming a better goalkeeper and succeeding on the soccer field.  Certainly that is a short term goal of ours, to help every student become their best version, but our long term vision is much greater.  At our core we take pride in developing leaders beyond the field, getting our students to expand their scope of self, and empowering them to make a greater impression locally and globally.  That is where our true impact lies.  This blog was developed to highlight our Dynasty alumnae and reconnect you with former students as they make their way in the world.  Personally, I think we have a tremendous family of alumnae and I want to share their journeys with you.  Hopefully their stories will inspire you onto greatness of your own and open you up to possibilities you never previously imagined!
Bethany Kanten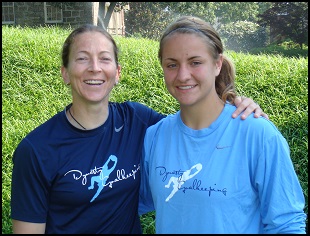 What year(s) did you attend Dynasty Goalkeeping? What drew you to Dynasty?
I attended Dynasty in the summer of 2009.  I was entering into my sophomore year of high school and starting to think about the college recruitment process, so I was drawn to Dynasty by the high caliber program and that it was one of the few dedicated goalkeeper camps.
What stands out most to you about your Dynasty experience? How did Dynasty help you grow as a player and person?
The physical athletic testing and competitions stands out most about my experience at Dynasty.  It was the first time I realized how little of becoming a great goalkeeper is getting better at "saving goals" but that there are many diverse skills and strengths required to be the best.
Favorite Dynasty memory?
My favorite thing about Dynasty was meeting other goalkeepers at a similar of level of play as me (other goalkeepers in Utah weren't very strong) and with similar ambitions – playing at a high level of college soccer, and potentially someday making regional or national team events.  Aside from their ability and goals as players, they were also great people to be around.  The week of intense training would have been much tougher without the great community of players.
How did your experience at Dynasty help you with the transition from youth soccer to college?
Dynasty showed me the level of other goalkeepers outside of Utah that I was "competing" against for spots on college teams, and saw some real college goalkeepers.  I think I realized that the competition would be tough, but that it was within reach and I could see myself competing among these high level players. While I learned a lot of technical and tactical skills, I think Dynasty also gave me a lot of confidence in my ability as a player.
You grew up in Utah, what compelled you to travel cross-country to attend Harvard?
I knew I wanted to attend a college that had a mix of academic and athletic excellence – I liked school, and wasn't willing to compromise my education for my soccer career.  I was looking at other Ivy League schools, and Harvard offered exactly what I wanted – a good soccer program in D1, a great academic experience, and in a city where I'd be happy living for 4 years.  I can't say enough great things about my time there – I'm really happy with the decision that I made.
What was the biggest challenge you faced in college? (academic & athletic)
By far the biggest challenge during my time at Harvard was for the first time facing "politics" on the soccer field.  I think every other aspect of my career I was prepared for, had coaching or training to deal with – but 'politics' like challenges with other players or coaches completely lacks a support system in soccer development and college soccer.  Through my network of other players, I think its something that a lot of players experience and have similar difficulties coping with.
What was your favorite college soccer highlight?
All of those memories are great, but the best memories I have will always be from the lifelong friends I've made through college soccer.  The amount of time I spent with the girls on my team – training, traveling, lifting, etc – builds stronger bonds than anything else I've done in my life.
College major?
Electrical engineering
Please list you college accolades (academic & athletic)
Academic All-Ivy 2012
Numerous rookie of the week, player of the week honors in Ivy League
Graduated Magna cum Laude with Highest Honors in Electrical Engineering
Tell us more about your current job down in Tanzania with Off Grid Electric.  How did you end up there? What compelled you to accept the challenge of working abroad?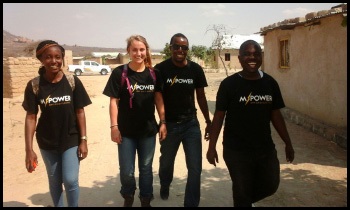 Since graduation I've been working with Off Grid Electric – a company that sells small solar home systems to low income, rural families across Africa.  The systems are financed on a 3-year lease to make them more affordable for low income families – our smallest system includes 4 lights, a phone charger, and a radio, and allows our customers to pay ~$8 per month for 3 years to own the system.  We currently operate in 4 countries in Africa: Tanzania, Rwanda, Ivory Coast, and Ghana and have about 200,000 customers.
I was driven to working for OGE because it sits at the intersection of humanitarianism / international development, and renewable energy.  I love being able to work for a company that directly impacts and benefits local communities across Africa who need it most, along with the global issue of climate change.
https://www.seas.harvard.edu/audiences/alumni/stories/2015/12/alumni-profile-bethany-kanten-sb-15 
What are your job responsibilities? What challenges are you currently facing?  What is the mission of your company?
Along with our solar systems, we offer our customers very extensive customer service – a call center, service centers in larger cities across each country, and in-home service.  Customers have access to our service for 5 years after they start their lease.  I believe that our customer service is the most important part of our business – for most of our customers, this is the largest purchase they've ever made so if it stops working and they can't get help, it can really cripple these families financially.
So, I work on our customer service strategy team.  Our biggest challenges all come from trying to understand how to work in logistically challenging markets – we do in-home service where there are no roads, no addresses, and no cell phone service. I love working with these types of problems – they are complex, and so far haven't been solved by any company that works in Africa.
60% of people who live in Africa don't have any access to electricity – they use kerosene lanterns or candles to light their homes at night.  Of the remaining 40%, a large number have access to electricity – but it is expensive or unreliable.  The mission of OGE is to light Africa with a clean, affordable, reliable energy solution.
For more info, please visit our website.
What do you enjoy about this opportunity?  What excites you about it?
The think I love most about my job is the constant challenge of trying to understand people, places, and situations that are so different from what I understand and have context for from my childhood.  I love trying to understand and solve problems like "why do our customers fall behind on their monthly payments?"  Sometimes, they just don't have money – in January, they have to choose between paying school fees and paying for their system; or a family member had to visit the hospital, so they have no money left to pay for their system.  Sometimes, they don't understand the payment process – some of our customers are illiterate, or don't have access to a cell phone to call the call center.  OGE is for-profit, so keeping our repayment rates at a reasonable level drives our business.  So, where do you begin in solving these problems?  I love asking that question.
Where else have you traveled for work (or pleasure) in Africa?  Favorite experience?
I've been lucky to travel to many places in Africa for both work and pleasure: Tanzania, Kenya, Rwanda, South Africa, Ivory Coast, Ethiopia, Democratic Republic of Congo, Madagascar.  What I love about Africa is how special and diverse each place is.  For adventure seekers there's nowhere else on Earth like Africa – rom the Serengeti and Mt. Kilimanjaro in Tanzania, to the mountain gorillas and the world's largest lava lake in the Congo, to the 3000-year-old city of Aksum in Ethiopia, to the chameleons and lemurs of Madagascar.
What perspective have you gained through this experience?  Future plans?  Goals?
I have learned so much about myself and so much about the world by living in Tanzania.  I've become more compassionate, more empathetic, all through trying everyday to understand people who grew up in a world that I could never imagine.  My hope for the future is to continue to work in development, and continue to travel and learn more about the world.
Since moving to Africa, I've become interested in working in women's issues.  I feel so lucky that up to this point in my life I've never been at a serious disadvantage by being a woman – I've been able to go to school all the way through college, I've had the same access to health care as men in my life, and I'm able to have a career without pressure to be married or have children.  I think the next step in my career will be to continue to live abroad in either Africa or Asia, and work in women's issues.
How did your career in soccer prepare you for your transition into the 'real-world' beyond soccer?
There are so many answers that I could give to this question.  Soccer has made me who I am, so in a way I could say that everything I've learned through soccer has prepared me for the 'real-world'.  There are the simple answers like perseverance through challenging times, time management and productivity, working as a team, etc.  However, in my current context, I think the best answer is that soccer has made me a 'citizen of the world'.  Everywhere I travel, I instantly have a way to connect to people – through not just a shared understanding, but through a shared passion.  I realize that the love I have for soccer is shared by billions of other people around the world.  I still play a lot of soccer – my team is all Tanzanian men, no women have ever been on their team before – and I watch a lot of European soccer, its very popular in Africa.  I would say that the 'real-world' isn't "beyond" soccer for me, just a different version of how soccer is a part of my life.