Update from Arna-Bjornar
First game as a pro!
It had been one year and nine months since I started and played in a game of significance. I have played in scrimmages and I have been on the bench prepared to play in a game if necessary, but now was the time to put all of that preparation to work.
I was ready to leave for the airport at 5:10 am on the morning of the game. We would fly far north to Harstad (look on a map how far north that is), check into the hotel, take a nap, eat our pregame meal, and go to the game for 7pm. This was a different schedule than I was used to, but then again, I wasn't used to playing in a game at all so it was time to make a new pre-game routine.
I took some time at the hotel to reflect on the journey to this game. First and foremost, it was important
that I felt confident in my on field abilities and training. Luckily, I had been preparing for this game for a year and nine months. Confidence was one thing I knew I had going for me. All of my time training had been sitting inside just waiting to come out in a game. I read through some notes from family, friends, teammates and coaches who have supported me through this journey. I was feeling especially grateful for the opportunity and relieved that my first pro game was finally here. Of course I had some nerves, but I knew that experience and adrenaline would take over once the game kicked off.
The game was absolutely nuts. We went down 2-0 and were playing poorly for the first 60 minutes. The first goal came from a scramble on a corner kick. The second was a blocked clearance into a point blank shot in the box. I had a quick moment where I thought that this would be a negative memory of my first pro game, and then we woke up and came back to win 3-2, scoring a penalty in the 89th minute to win. I don't think I have ever been on the winning side of a 0-2 down, into a 3-2 comeback game and what a game to experience it. With a few crosses and breakaways to manage, I felt very good about my performance and was excited to get back to work with the team for the next 3-4 months of the season!
Life Outside of Soccer
I live in Arna, a ten-minute train ride from Bergen, the second biggest city in Norway. Our stadium is a quick walk down the street from my apartment where I live with my two other American roommates. While most places I need to go are walking distance, we train at a few other fields that require driving. Luckily the club has provided me a car, but I had to learn to drive manual! After about a month, I am feeling comfortable, but the first week or two was a bit shaky especially on the narrow roads around the mountains here! Roundabouts also allow for many opportunities to stall the car!
Bergen is tiny compared to my hometown of Houston. I love that you are able to walk around the city and shop or find a nice café, hike a mountain or sit by the harbor to see the fjords. One of my Norwegian teammates recently took us on a hike up Mount Ulriken (the highest of the seven mountains in Bergen).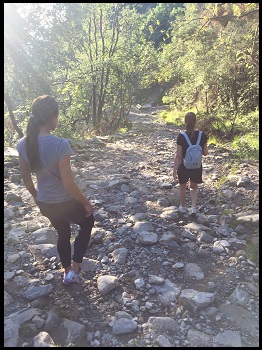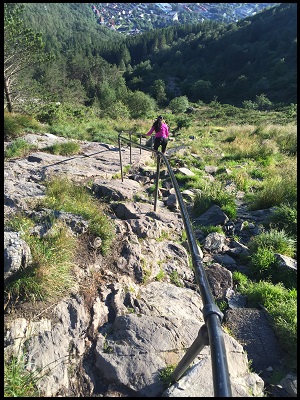 The hike was a very steep 45 minute- 1 hour. It starts with climbing up many smaller loose rocks (left) and changes to bigger flat rocks as you get to the top (right). Bergen is known for many many days of rain, but we were lucky to have a beautiful day making the view at the top (below) even more beautiful! On the way down, we snacked on some wild blueberries. It was definitely not an experience I would have back home! This is easily my favorite adventure in Norway so far!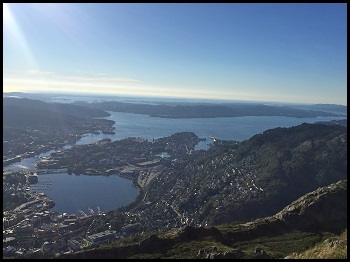 On another off day, the Americans set out to hike the mountain in Arna, which we thought would take two hours maximum. Well, we did not know exactly which trail we were taking and it ended up being closer to four hours! Luckily, the view was phenomenal making this hike well worth the work! We caught another pretty nice day for this adventure, but it followed many days of rain leaving behind a muddy hike, especially when you accidentally get off of the trail!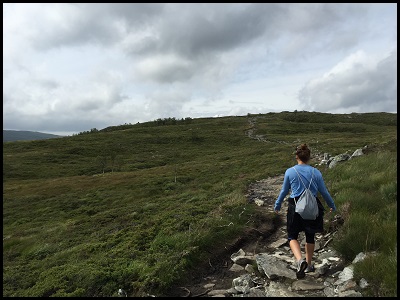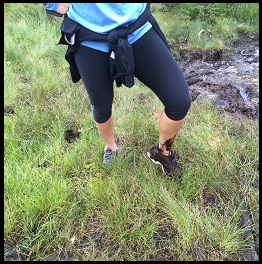 The more that I get to explore Norway, the more I realize how lucky I am to be living in another country, doing what I love every day. I love that I live in the countryside, playing in a stadium with surroundings like the ones in these pictures. I already know I am going to miss it when I head back to Houston in November! I am always amazed by the people, places and experiences soccer exposes me to!